Click here for the vid and short article.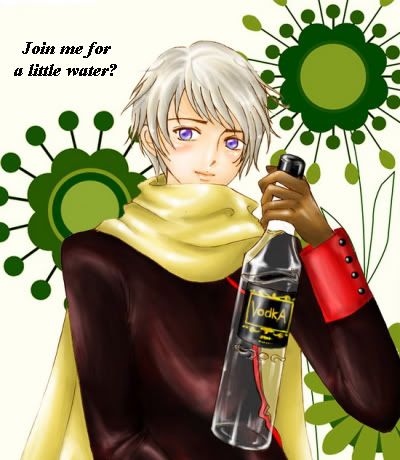 Richard J.
here to talk about Russia's VA,
Jerry Jewell
and how I feel about him and his character.
Let me begin by reminding everyone that I have seen very little of
Hetalia: Axis Powers
but I'm increasingly of the opinion that it is crazy fun.
Basically, I love the accent. It's just so. . . osmotic Russian. It reminds me of the old
Cold War
era movies, the accent helping to emphasize the slightly crazy communist evil. This take on Russia, at least from that clip, seems to be going for the quietly
Yandere
madness of a barely restrained madman.
I love it. Russia has
a bit of a history of conquest
as well as
generally unpleasant events happening to its people
. Add in the brutal
Russian winter
and you can really understand why the personification of Russia might be just a tad dark inside.
Now for his VA, I dig
Jerry Jewell
. He's great and I feel a bit of
Barry
The Chopper
in this clip. At the same time, I think his overall performance might be more like Tony in
Blue Gender
. At first your like "oh, he seems nice" and then the sanity leaves and the vicious madness descends. Delicious.
Jerry Jewell
's a great choice if you ask me, which you probably didn't.
Jerry Jewell
's talent isn't used enough if you ask me. He's got the ability to play crazy in a truly breathtaking manner and yet he can also produce a nice voice and feel to a character that makes you feel like you know someone just like him. Rarely has he gotten a chance to show off that range in one character. Picking him for Russia is inspired casting.
What I most like though is the sheer guts with taking the plunge and going for the accents. In our currrent polically correct environment, it's refreshing to see a company say "screw the whiners, we're making it awesome." I imagine America's VA will be a bit silly no matter what though.
Anyway, the accents aren't poorly applied in this scene, suggesting they'll be the sort of "people will get what this accent is but they won't laugh because it sounds silly" sort of accents. That scene sounded just fine to my ear and I found the transition to creepy very smooth. (Admittedly, I've never been to Russia but France sounded less accent-heavy than some French I've met.)
I personally think this is a great first listen and a perfect VA choice!
What do you think? Accents working for you? Do you want to
invade France
? Join Russia for a few glasses of water? Let me know what you think!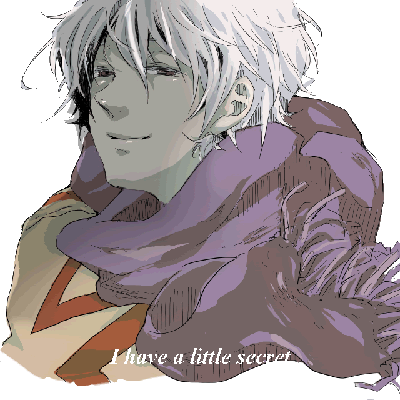 So creepy and yet so
bishonen
.
Bye-ni!