MERRY CHRISTMAS EVERYONE!
It's me again, you're humble
Richard J.
, hoping to snag a little delicious Christmas dinner soon. (God, I can smell the ham cooking right now and both a pecan and a sweet potato pie were made last night! DROOOL.)
Before I eat or go through the loot for this year, I wanted to wish all of my readers a wonderful time today and all the way to New Years. May your time be blessed and fun!
So whether you like your Christmas like this: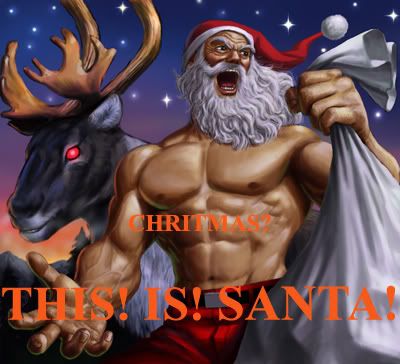 Or like this:
Just remember this: Whether you are a person of faith or a non-believer, this is the time to set aside hate and try, if only for a brief moment, to find comfort, joy and love with our fellow human beings. I hope that everyone out there is finding a bit of peace this year and that all of you my readers will stick with my unreliable self in the New Year to come!
Bye-ni!