Greetings and salutations fellow anime fans, I am
Richard J.
, your slightly demented but typically friendly blog host! Welcome to another edition of
Blog of a Heretical Dub Lover
, where I pretend to be important!
Today was going to be a post just about a few new developments on the censorship front with
Funimation
but our good friend
bal-anime
was nice enough to treat me to some news about the
Kanokon
dub! (Which made me very happy. I love dub news!)
What was revealed about the dub? Two cast members!
First, we have
Jessica Gee
playing Kiriko Takane. This
is according to her website
, which also has a slightly better list of her anime roles than ANN, and appears very much a fully confirmed fact.
Next, we have
Steve Cannon
, possibly better known to some of you as Steve Staley! He's voiced several characters I'm quite fond of like Hitsugaya from
Bleach
and Soma from
Kannazuki no Miko/Destiny of the Shrine Maiden
. (His ANN profile has a pic and I don't know yet which character he's playing so no character pic.)
Now, this comes from
Amazon.com's listing for the first volume
so while good news, it should be taken with a grain of salt as Amazon does on occasion get their anime info wrong. Also, we're still unsure of the studio being used. It could be Bang Zoom, it could be Arvintel or it could be someone else in LA that we either don't know or wouldn't expect to be used.
Still, dub news is dub news and I need to start getting a little more serious with my efforts for this blog!
Speaking of serious,
Media Blasters
, the company that will be releasing
Kanokon
, had to make a tough choice and
recently cut it's workforce
. This prompted the team at ANNCast
to make some rather dismal predictions about their future
.
Humorously, major player at MB John Sirabella responded over at Mania.com's Anime on DVD section. If he's actually worried, he hides it very well.
Personally, I'm not buying that the company is doomed. Should you buy any English dubbed anime they've got out? Yes, go for it! But I'd say that about most anime!
Well, since we're getting serious, lets talk about a topic that is close to my blood pump: censorship. I am a very strong Free Speech advocate. I've been quite vocal all over about my irritation with
Funimation
over their statement of intent to censor the DVDs for
Dance in the Vampire Bund
.
It now appears that, perhaps, we won't have to worry about censored DVDs after all.
On their Blog
,
Funimation
has begun backtracking away from the apparently VERY UNPOPULAR choice to censor their DVDs. Robert of the
Anime Corner Store
(buy from them, they have awesome customer service!)
talks about this on his blog, including a great quote from a company rep at Funimation
. From what is being said now, the issue was never a matter of legality as the first 7 episodes are okay for uncut on DVD. Either someone was being overly cautious or they thought censored anime would be easier to market.
Hmm, apparently all the rage over that decision is changing their minds!
Good job anti-censorship otaku!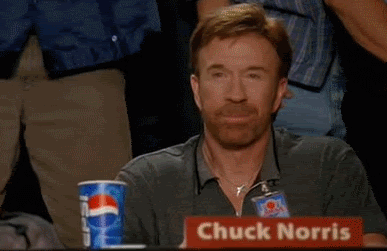 Well, that's all for today folks! It's been a crazy week for me but hopefully sanity will be restored on all fronts soon. I'm hoping for the best but planning for the worst.
Bye-ni!